Live Photography Workshop at Jatinder Kamboj Photography Studio
It's an open invitation to everyone to participate in Live Workshop from Fujifilm Team in the association of Jatinder Kamboj photography and IRIS Photography Academy, Patiala. Join Us for Live Workshop – Wedding Photography Portraits. Through this workshop, participants will come to know about advance features of Fujifilm X series cameras along with their medium format GFX series cameras.
For participation, one has to register themself through the phone as given in adverb.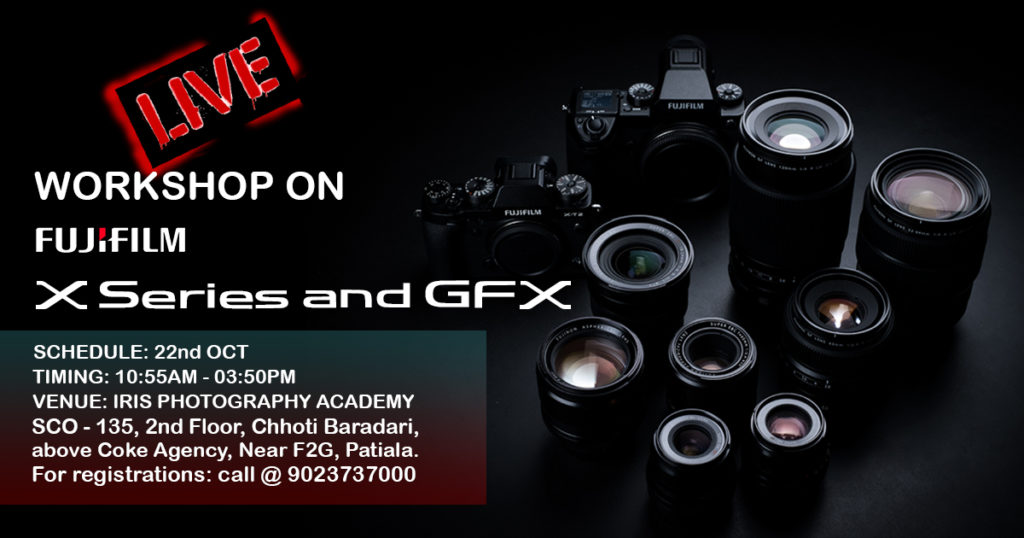 You might also be interested in going through our other wedding photography articles. Read Also…
Contact us to book your wedding and pre wedding photo-shoot with Jatinder Kamboj Photography Studio today!