Indian Wedding is an occasion that is much more than wedding processions, decorations, fine clothing, amusement, mehendiwalis and flowers, it is a lifestyle itself. The first and foremost thing that a wedding photographer has to keep in mind is that it is not only a bond of two hearts but it is also a union of two families. There is an ocean of emotions involved in it.
Hello! In this article we are going to introduce with you the top Wedding Photography Tips and Tricks for Indian Weddings.
But before we go through the best Wedding Photography Tips and Tricks 2019 let's have a quick look at what Indian Weddings Signify in Indian lifestyle?
It can be said that wedding is nothing short of a festival or a sacred ritual in Indian lifestyle, which is celebrated with substantial adornment, hues, music, dance, costumes and rituals.
There is a lot that goes on in such an occasion, including Engagement Ceremony, Mehendi Ceremony, Sangeet Ceremony, Tilak/Sagan Ceremony, Haldi Ceremony, Vidaai, Reception, Blessing Ceremony and so on, which makes the work of a Wedding photographer much more challenging and unpredictable.
So a wedding photographer not only has to have a keen eye that scans very meticulously every moment of a wedding procession, but he also ought to be very quick in capturing the emotions of moments that turn a wedding into a vibrant documentary.
A Unique Guide of Top Wedding Photography Tips and Tricks for Indian Wedding Photographers to Improve their Skills
Before we introduce you with the tips and tricks of Indian wedding photography let us first introduce ourselves and some of our services to you, so you can get an idea of what makes IRIS Image Studio the best option not only to learn photography but also to choose us to serve you in your life's precious moments:   
INFORMATION ABOUT IRIS IMAGE STUDIO – PATIALA
IRIS Image Studio is a company based in the city of Patiala that can offer you a wide range of wedding photography and videography services which you can choose to make the biggest day in your life as the most beautiful and memorable one.
A lot of goes into crafting a moment into perfection and to capture such a moment with precision is a talent that only a few possess.
If you are looking for a team of professional wedding photographers who can capture each of your wedding moment with perfection, then your search can end here.
We have a long legacy in capturing wedding occasions into colorful photos. We have provided our thousands of clients the best experiences with our expert skills and satisfied them to our best.
Below are some of our service's salient features.
Candid Photography
Traditional Photography
Pre-wedding shoots
Cinematography
Traditional Videography
Albums
Photobooth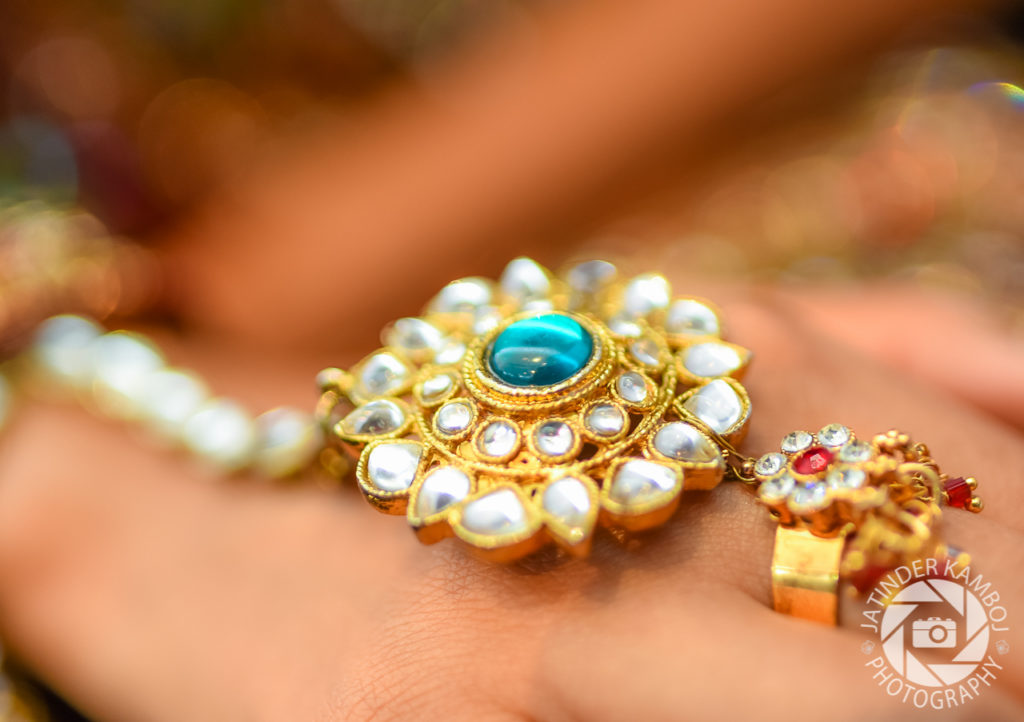 Now let's dive straight into those tips and tricks of Indian wedding photography by which we can add an extra edge to our photography skills.
Shall we begin?
Photography Tips and Tricks for Indian Wedding Photographers
1. Get a Pre-Wedding Meeting with the Couple
Setting expectations with the Couple is a good preparation strategy!
It might not sound very important to some, but on the contrary, It is one of the most crucial things a photographer should do before starting to plane a wedding photo shoot.
One of the most helpful tips we advice to the Wedding Photographers is to get the couple to think beforehand about the poses that they'd like you to capture on the day and prepare a list so that you can check them off.
This is particularly helpful in the family shots.
In most occasions at Indian weddings you could end up meeting the couple for the first time on the day of the wedding.
A quick meet up prior to a wedding is helpful to set the expectations, plan shots with the couple & get them in the comfort zone to be clicked by you.
This would make it easy on the D-day & you will be sure not to miss that imperative moment!
We have worked throughout Punjab including cities like Chandigarh, Ludhiana, Amritsar, Bathinda etc.
2. Candid Wedding Photography
It is easy to get special time with the couple during the wedding for pictures and hence you would have to get most of your shots as the event is happening.
This is where candid photography comes in!
We believe that the candid photography can be a very useful weapon in a photographer's arsenal, since people are going everywhere in hustle and bustle; you're unaware of the different family situations and moments going by.
They would barely have a time to pose for you when asked and neither can you bother them all the time for posing.
It can be pretty chaotic not only for you but for members also!
So we advice to take the shot of moments as the wedding procession goes on.
Make good use of it!
3. In Wedding Photography Preparations play the key role
A photographer should always check all his gears and make sure that they are in order and working.
Our recommendation is…
You should get an extra camera, lens, and lights at hand, so you are prepared for unpredictable circumstances.
You also must not forget to carry sufficient accessories.
Because being a professional photographer you are not expected to make excuses for failures as it doesn't sound professional.
You must always carry extra batteries and memory cards with you.
4. Solo vs. Second Photographer?
Going solo for a wedding shoot is never a wise thing!
Get a backup photographer.
As in a chaotic and unpredictable environment of a wedding, having a second wedding photographer can be a great help. It means you will not have to moving around much throughout ceremony and speeches.
It will also help one to capture the formal shots and the other to get candid shots.
And it also takes a little pressure off of you!
Sometime bride and groom in Indian weddings have their own photographers. That could cause clash of events. So it is always wise to have an assistant at hand.
It helps to have a second photographer else you could miss out on some important events or some unpredictable catchy moments.
You should also have an assistant at hand to avoid having a good cardio session running between places with the entire camera gear.
Since you cannot carry all the accessories alone, so, a helping hand becomes mandatory in wedding photography. You also need someone to assist in managing the light, taking the test shots, and capturing the scenes you are missing.
You can ask a wedding photographer to become your assistant, and become their second shooter at their next event. It's a smart way to work on low budget and get help from an experienced wedding photographer.
5. Co-ordinating with the Family in Wedding Photography is Essential
As mentioned earlier it is essential to have talk of wedding planes with the couple, it is good to involve in this discussion processes the family also.
By doing so you can have a good glimpse of family's wedding planes that could help you to make good photo shoot planes in advance as each Indian wedding is unique in its own way.
So we always place a good deal of importance on the part that you should always speak to the couple and the family well in advance and understand the wedding, the events, and their importance. In Indian weddings, the photographer is expected to capture certain specific moments of the event.
7. What significance has the Lighting in Indian Wedding Photography?
Lighting for photography is a multiplex affair, especially when it comes to wedding photography. Lighting can both enhance and damage the look and feel of a photo.
So a photographer ought to be very expert in using lighting in photography, especially in wedding photography.
Flash can be used for candid photography as it plays a major role in setting the ambiance of a photo.
Indian weddings usually have a well lit ambiance all around as Indian weddings are preferred colorful, so, there is always a range of different colorful lights are used in a wedding venue.
Although a well lit venue apparently is a boon for a wedding photographer but having a flash is usually the key light and other lights just complement factors.
You might also be interested in going through our other wedding photography articles. Read Also…
Mostly Indian wedding occasions are lit extremely with warm luminous set of lights, illuminating the venue sharply that can be an obstruction in your lighting shots.
Also, make sure you carry enough portable lights!
It's a lot easier to shoot with a handful of portable light on a wireless trigger.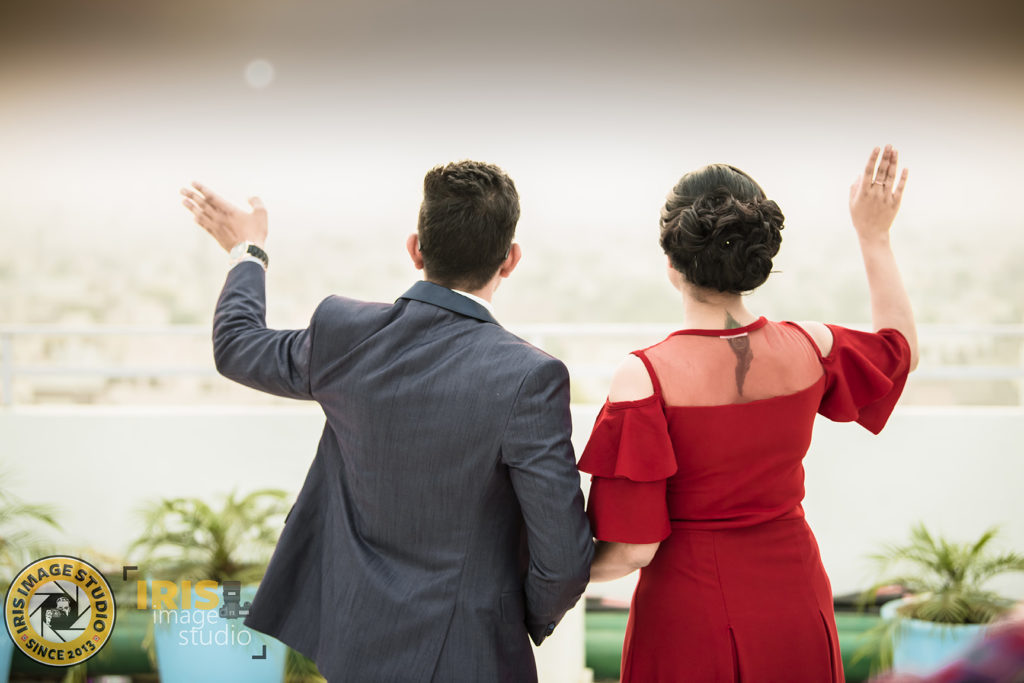 8. All Set! You are ready to go for The Shot.
We hope these wedding photography tips and tricks will be of some key assistance in your wedding photo shoot planes and help make your campaign look complete and perfect.
We also hope by follow these wedding photography tips and tricks you will see great improvements in your photography skills.
Indian weddings are no less than an unpredictable Huge Festival! there is much more to capture and learn to better your photography skills, so, be BOLD to experiment around with new skills.
Courtesy with an upbeat wedding crowd with determined firm nature is a sign of high professionalism, keep that in mind!
Indian weddings are exceptionally radiant and vibrant so don't be hesitant to fill your portfolio with lively colors!
Contact us to book your wedding and pre wedding photo-shoot with Jatinder Kamboj Photography Studio today!