the best wedding photographer in rajasthan
About Rajasthan and its Wedding Traditions, Ceremonies, Customs & Rituals, Wedding Photography
Famously known as "Land of Maharajas", Rajasthan is considered to be the largest state of India in terms of geographical area. Among 33 districts, Jaipur is the largest city among them and Jaipur is the capital of Rajasthan. Being its location on the northwest side of India, Rajasthan shares its borders with Punjab, Haryana, Uttar Pradesh, Madhya Pradesh & Gujrat.
Rajasthan retained its glory through its magnificent castles, forts, monuments, and repositories. Rajasthan is a proud state to have the maximum number of visitors, tourists, and travelers from all around the world due to its princely state tag and one of the most vibrant cultures, its architecture in the Indian sub-continent.
There are so many attractive sites to visit in Rajasthan, and, the famous one remains of Indus Valley Civilisation, Aravali mountain range, Dilwara Temples famous for Jain's community pilgrimage, Karni Mata Mandir, Mount Abu which is one of the famous hill stations in India and only hill station in Rajasthan, Keoladeo National Park which was also known as Bharatpur National Park, the very famous for Tiger safari - Ranthambore National Park and the Sariska Tiger Reserve.
Rajasthan also hosts the majestic architectural marvels and the famous among them are Chittorgarh fort which is the longest fort in whole Asia, Mehrangarh Fort at Jodhpur, there are a number of places in Jaipur - like Hawa Mahal, Lake Palace, City Palace, Amber Palace, Jantar Mantar, Umaid Bhawan in Jodhpur, Jaisalmer Fort in Jaisalmer, Jagat Niwas Palace in Udaipur, Shekhawati region of Rajasthan, City Palace in Alwar and many more.
Apart from this, the luxurious state of Rajasthan hosts multiple vibrant fairs and festivals throughout the year. A flock of a large number of visitors and tourists from every corner of India and world visits every year to attend these festivals and fairs. Some of the very famous are Pushkar Mela, Jaipur Literature Festival, Jodhpur Flamenco Gypsy Festival, Jaipur Heritage International Festival, Desert Festival, Urs at Ajmer, Teej, International Kite Festival, Elephant Fair, Winter Festival, Brij Holi, Summer Festival, Kolayat Fair, Mewar Festival, Kumbhalgarh Festival, Bundi Festival, Matsya Festival, Desert Festival, Nagaur Cattle Fair, Baneshwar Festival, Chandrabhaga fair, Gangaur Festival and many many more that give you an extraordinary experience of your lifetime, a trip to Rajasthan could be a memorable one for everyone out there.
Rajasthan is very much famous for its culture that derived from its rich heritage of history in various art forms. Some of the traditional cultures and customs followed by every Rajasthani person out there:
Atithi Devo Bhava means treating your guest as God.
Folk Music and Dance - Manu traditional instruments are used while performing for local folk music and dance like Sarangi, Kamayach, dhols, shehnai, and been famously performed in domestic processions of happiness.
The food and cuisine of Rajasthan is very famous, some are sweet and some are spicy in nature. Among the delicious food served in Rajasthan are Kashori, Mewa Kachori, Ghewar, and gheriya, and the most famous one is Daal Baati.
Weddings in Rajasthan are considered to be the most vibrant wedding celebrations in India. Basic wedding rituals and customs are almost the same across every kind of community, but two communities that are most sought in the region are Marwaris and Rajputs. The procession of weddings among them is almost the same, but you may find slight differences in customs and rituals among Marwaris and Rajputs. Marwaris are considered to be the biggest business community in India, who hails from the Marwar region, a southwest region of Rajasthan.
Among Marwaris, the common celebrations of their rituals are Sagai, Ganapati Sathapana, Graha Shanti, Pithie Dastoor, Sangeet, or Mehfil, Mahira Dastoor, Janeu, Palla Dastoor.
Marwari grooms generally wear churidar pajama along with Achkan and can be don with sherwani over it. Groom generally ties a turban over its head which is held by traditional jewelry called Sarpech. Groom also wears a necklace made of pearls or gold. Groom also carries a sword which he supports on a Kamarbandh tied around his lower abdomen area. The bride wears generally Lehenga Choli, most of the time in red color, the Lehngas often made up of heavy work of beads and gold threads, The bride pairs her Lehnga Choli with an Odhni, which is also equally heavy, opaque in nature and decorated with heavy work of stones and beads. As the bride covers her face with Odhni throughout the wedding processions. The bride also wears heavy jewelry with her wedding outfit decorating all body parts. On the forehead, the Rakhri is worn. A diamond dotted neckband to be born around the neck. Choodiare and Bajuband are other arm ornaments made with gold and expensive stone. Bichhia is the toe-ring and Nath is the nose ring. Brides normally wear typical jewelry known as Borla on her forehead which is similar to Mangtika. All the jewelry is made of gold, but often not always supported by Jadau, Meenakari and Kundan work which is a specialty in Marwar region.
The Top 50 wedding venues in Rajasthan
Umaid Bhawan Palace, Jodhpur
ITC Rajputana, Jaipur
The Ummed Jodhpur
Indana Hotels, Jaipur & Jodhpur
Taj Aravali Resort and Spa, Udaipur
Welcomhotel Khimsar Fort and Dunes
Rambagh Palace, Jaipur
Udai Kothi Udaipur
Shiv Vilas Resort, Jaipur
Taj Lake Palace, Udaipur
Alila Fort Bishangarh
Fort Khejarla, Jodhpur
Devi Ratn, Jaipur – IHCL SeleQtions
Mendota Palace and Resort, Jaipur
The Westin Pushkar Resort & Spa
The Fort Pokaran – A Heritage Hotel, Jaisalmer
Rajasthali Resort and Spa, Jaipur
Suryagarh Jaisalmer
Fairmont Jaipur
Le Méridien Jaipur Resort & Spa
Hotel Ramada Neemrana, Alwar
The Byke Grassfield, Jaipur
Clarks Inn, Alwar
Vatsala, Jaipur
The Oberoi Udaivilas, Udaipur
Labh Garh Palace, Udaipur
Mirvana Nature Resort, Jaisalmer
Shouryagarh Resort & Spa, Udaipur
Park Plaza, Jodhpur
Hotel Chandra Imperial, Jodhpur
Deogarh Mahal, Udaipur
Spectrum Hotel & Residencies, Udaipur
The Royal Melan
The Park Paradise, Bikaner
Mihirgarh, Jodhpur
Labhgarh Resort, Udaipur
Aman-i-Khas, Ranthambore
Jai Mahal Palace, Jaipur
Amet Haveli
The Ananta, Udaipur
Jagmandir Island Palace, Udaipur
Zenana Mahal, Udaipur
Manek Chowk, Udaipur
Darbar Hall, Udaipur
Fort Fatehgarh, Udaipur
The Leela Palace, Udaipur
Oberoi Udai Vilas, Udaipur
Chunda Palace, Udaipur
Ramada Resort, Udaipur
Trident Hilton, Udaipur
Raas Leela, Udaipur
We are a wedding & pre-wedding photographers based in Patiala (Punjab) – India. We love photography because it provides us to show our creative ideas in the form of photographs, our zest for creative fulfillment and creativity is a major part of our life.
At IRIS Image Studio, Jatinder & Deepa (my Better-Half, Owner & Co-founder of IRIS Image Studio), together, we are mainly into wedding photography and pre-wedding shoots, but we like to go for any challenges. We like to create something that converts ordinary into extraordinary. We blend our style with your style. We always try to catch & feel your vibe, mixed together with some fortune and trust that enables us to create something the best out of it. At all weddings, the magic is always present there, our job is to spot it. Our job is to document unique moments into the highest standards and style that narrates the wedding's true stories & create an essence in photo albums.
Each session of wedding photography is unique and this is something that motivates us and makes us feel the tickle that we love after the many weddings behind us, the day before, and you, our clients, make this our way of feeling photography.
Jatinder Kamboj(Co-founder & Master Photographer), at  IRIS Image Studio, provides professional photography services for weddings, pre-wedding, lifestyle, portraiture & fashion photography services in the region of Patiala (Punjab) & Chandigarh. Jatinder Kamboj (Professional Wedding Photographer) is a community based professional wedding and pre-wedding photography services given to quality portraiture and full wedding coverage. Jatinder Kamboj Photography Studio seeks to provide a service to individuals, couples, and families that emphasizes and enhances the quality of their relationships through photographic imaging.
A big Hope to see you soon!!!
Check out our blog for a complete guide on Punjabi Wedding Customs and Rituals, Wedding Celebrations, everything you need to know about Punjabi weddings.
Keep up to date with latest offerings on wedding photography packages, seasonal discounts, news updates, and other information on JatinderKamboj.com
Our photography services are widely anticipated in multiple domains of photography. Generally, we cover all genres while working with every type of commercial photography, and wedding photography is one of them.
Wedding Photography
Choosing the right wedding photographer is one of the most important decisions you will make. The kind of wedding photography of your important day is about so much more than the treasure itself for a lifetime. A big Hope to see you soon!!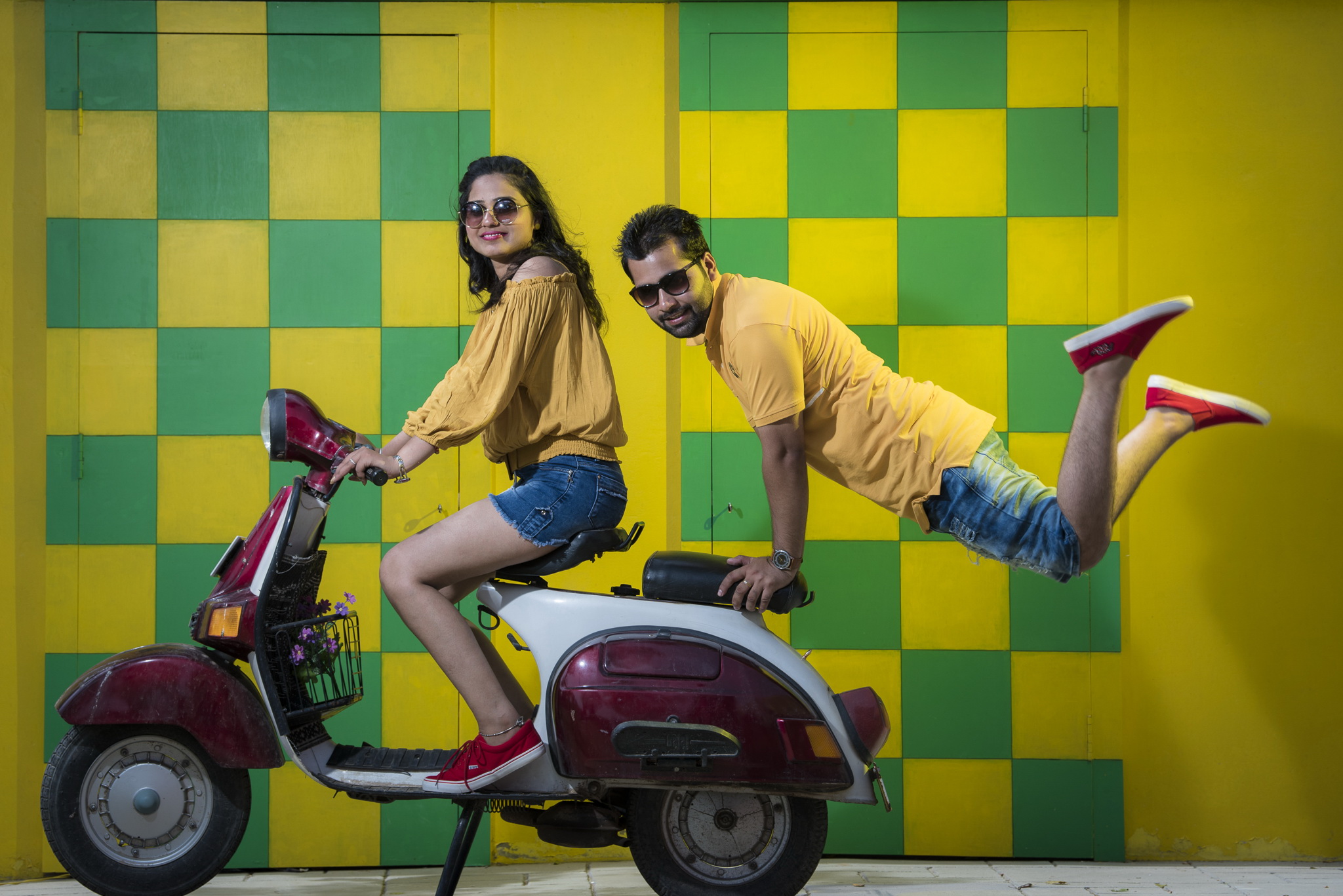 Pre-Wedding Shoot
Pre-wedding shoots (photography) is a very personal thing. Your pre-wedding photography should be as unique as you are. Through the process of a pre-wedding shoot, it allows the couple to get to know each other in a better way.
Beauty Photography
Beauty photography is an extended domain under the genre of Fashion photography. It mainly consists of skin and jewelry, all makeup, and hair products. The commercial use of beauty photography is to promote various products related to skin and jewelry.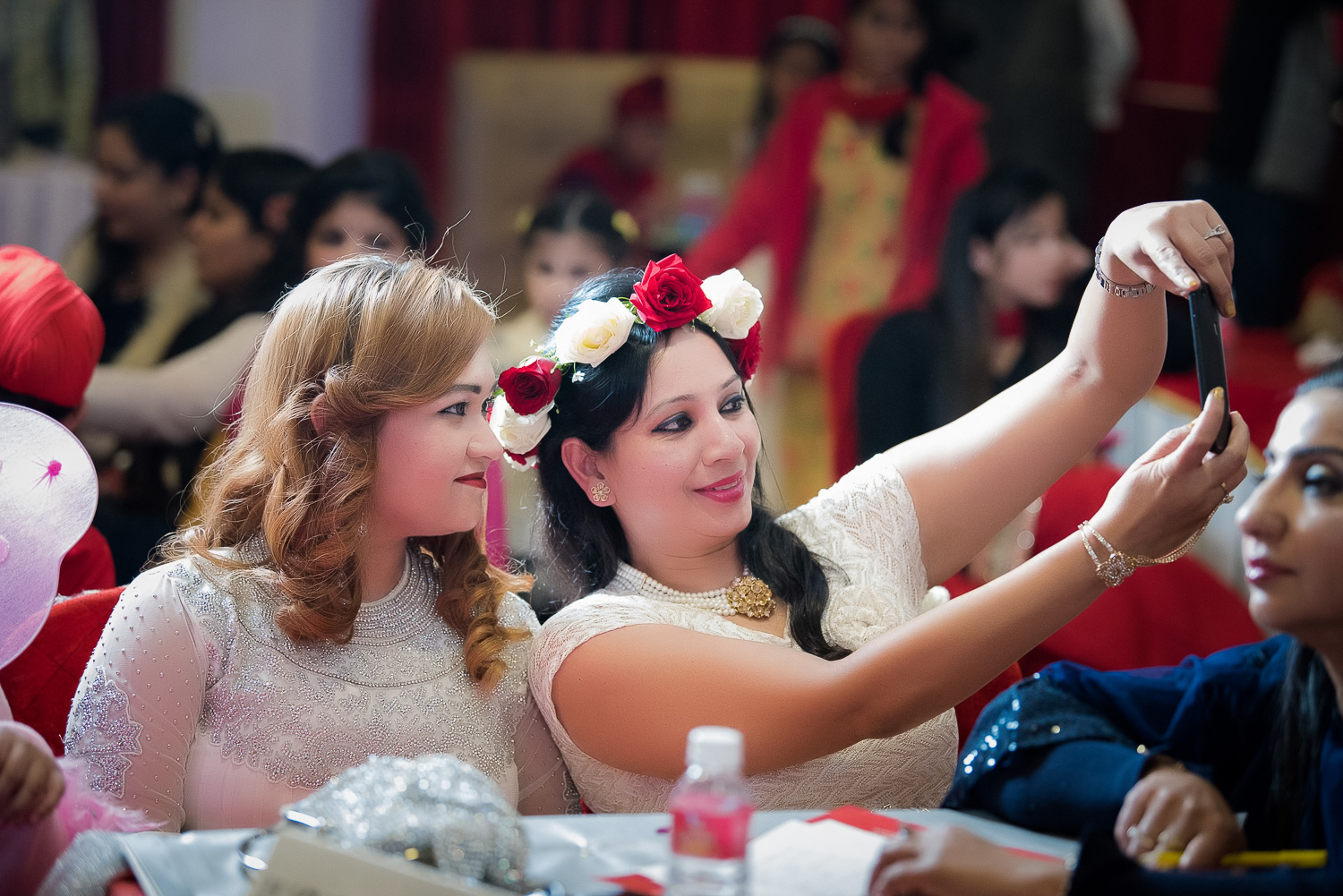 Corporate Events
We cover large corporate events, cover all their guests and interviews to promote corporate lifestyle and occurrences. Corporate events, usually product launch parties,  and consist of a very heavy pressurized environment where you will not get another chance.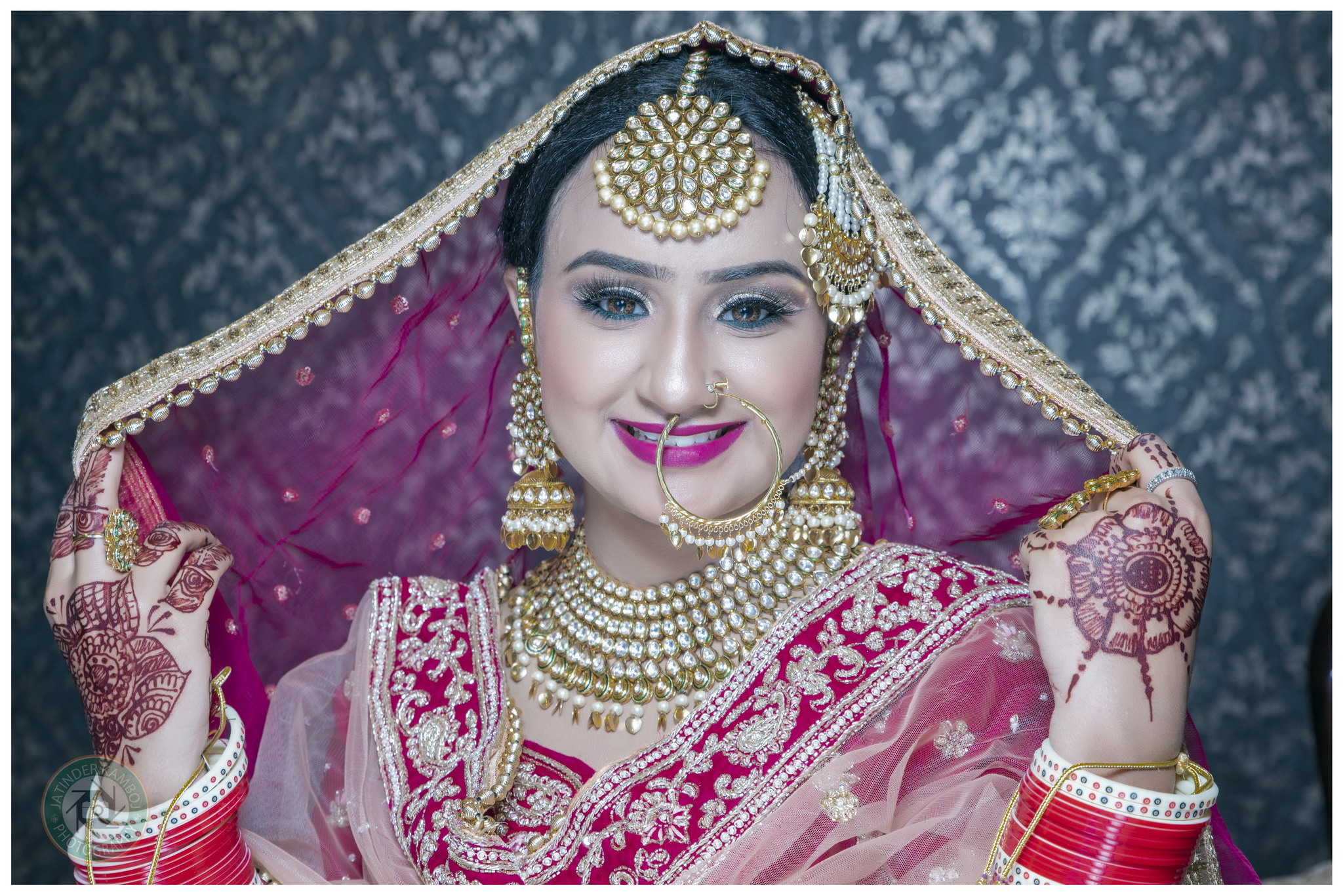 We are making an important impact as a best wedding photographer in Patiala
In most situations, making a decision to choose the right wedding photographer is one of the most important and difficult decisions you will make. The kind of wedding photography of your important day is about so much more than the treasure itself for a lifetime. Through our photography, we try to make photographs not only what are your looks, your makeup, and jewelry but your deep feelings inside, the way you felt, and the way you loved by your family members right there at that moment on that day. The photographs you receive are a document of the time, they will take you back and allow you to live moments and feelings again and again.
Our legacy comes from our prime customers and we have built our trust through our delivery of the finest wedding photography work.
I heard of Mr. Jatinder and we hired him for one of our functions. He is so intelligent in his profession that everyone must meet him at least once. Wedding photography is his forte and he plays with lenses during the shoot. He is so updated with technology that no one can beat his acumen.
Bhawna Ahuja
Had a great experience with Jatin Ji. He had done his duty with perfection and utmost sincerity. He and his entire crew know how to capture memories professionally.  A Bundle of Knowledge in photography. Never seen such a dedicated person in his profession. Wish him all the success in life.
Rahul Deswal
Positive:
 Professionalism,
 Quality,
 Responsiveness,
 Value. I highly recommend Jatinder very knowledgeable in photography, thanks to IRIS. 
Jatinder is an awesome awesome photographer and the educator knows his craft highly recommended. He did a couple of events for me and was excellent !!
Hector L Rivera