the best wedding photographer in punjab
About Punjab, and its Wedding Traditions, Ceremonies, Customs & Rituals, Wedding Photography
Punjab is one of the most prosperous states in India. The name of Punjab which is also spelled as Panjab is made up of two Persian words – "Panj"(Five) + "Aab"(water), which means, five rivers. These rivers are Sutlej, Beas, Ravi, Chenab & Jhelum. Punjab is comprised of three different regions: Malwa, Doaba & Majha.
The biggest contributor to the economy in Punjab is the agriculture sector. Earnings of the majority of the population in Punjab depend on agriculture or agriculture-related works. Other major industries in Punjab are manufacturing of scientific instruments, electrical goods, financial services, machine tools, textiles, handlooms, readymade garments, automobile sector especially in the manufacturing of Tractors and Combines, automobile spare-parts, sports goods, leather accessories and shoes, sewing machines, bicycles, etc…
Punjab is the major contributor of food grains to India and 3rd largest in milk production despite is small geographical size. Punjab progresses aggressively after Independence despite the partition, it faced at the time of independence. The land of Punjab is considered to be the cradle of civilization, Punjab is considered to be a land of vast diversification in different religions that helped in the shaping of a number of religions comprises of Sikhism, Buddhism, and Sufism. Due to its fertile soil and rich water sources, it is a prime state in agriculture produce. Punjab staged hosts for a number of ethnicities including Aryans, Persians, Greeks, Afghans, and Mongols, which results in the rich heritage of culture and diversification in rituals and customs.
The Punjab state was the major contributor to the freedom movement during Britisher's era. A number of martyrs given their life for the Independence of India, among them were Madan Lal Dhingra, Kartar Singh Sarabha, Bhagat Singh, Lala Lajpat Rai, Udham Singh.
Punjab represents one of the oldest and richest cultures in the world. The evident is its diversity in poetry, philosophy evaluation, spirituality, education, artistry, music, cuisine, rich old architecture, local traditions, the culture of Punjab is indeed overwhelming, You can never forget the taste of delicious Punjabi food. People here are very friendly, warm natured. You can never ignore the attractiveness of folk dance form Bhangra and Gidha. Punjabi food is rich in flavors and spices. The official language of Punjab state is Punjabi which is also a local language for communication. Although there is only one language in the region, dialects are diversified from place to place.
Wedding customs and rituals in Punjab:
The pre-wedding rituals and customs start with Roka, which is a kind of mutual agreement between families of the bride and groom to knot their ties.
Chuni Chadai – a ritual by which the family of groom goes to the house of the bride and offers a heavily embroidered chunni as part of ritual along with Dry fruits, along with gold or silver jewelry and exchanging of sweets and clothes between both families.
Followed by Chuni Chadai, Mangni/Sagai is taken place which is a kind of official engagement between the couple and their families normally finished by exchanging sweets and dry fruits. Before the wedding, Haldi and Mehndi ritual is taken place for both the bride and groom. A musical evening is held before the wedding day and Chuda Chadai and Kalide took place at the bride's home, normally a ritual performed by her maternal uncle. On their wedding day, the bride and groom tied the knot according to their religion and the bride join the home of the groom after their wedding. A reception is hosted by the family of the groom as a kind of welcome party for the bride to join their family.
For full details on weddings in Punjab, I have written a separate blog on this and a link is given just down here.
 The Top 50 wedding venues in Punjab
Clarion Inn Amps, Patiala
Maharaja Mahal Resorts, Mohali
Kanwar Farms, Amritsar
Windmill Resorts, Amritsar
Keys Select Hotel, Ludhiana
Hotel Sham Villa, Amritsar
South End Gardens, Ludhiana
Queens Flower Resort, Ludhiana
Grand Wedding Villa, Ludhiana
The English Garden, Mohali
Golden Sarovar Portico, Amritsar
Hyatt Regency, Amritsar
Malibu Gardens, Amritsar
RaajMahal Farms, Hoshiarpur
Hotel Mid Town, Amritsar
The Elegance, Ludhiana
Star Kings Villa, Mohali
Radisson, Jalandhar
The Grand Square, Patiala
Radisson Blu, Ludhiana
The Gold Leaf, Ludhiana
Kapil Kingdom Luxury Resort, Ludhiana
Countryside Marriage Palace, Mohali
Palms Resort, Zirakpur
Ramada, Amritsar
Days Hotel Jalandhar Jyoti Chowk, Jalandhar
Hotel Dolphin, Jalandhar
Petal Banquets, Jalandhar
Thakur Resort, Gurdaspur
Prince Ville, Dhuri, Sangrur
Dhaliwal Resort & Marriage Palace, Ropar, Rupnagar
Hamlet The Dak Bungalow, Patiala
Taj Swarna, Amritsar
The Baradari Palace, Patiala
Hotel Gulmohar, Ludhiana
Radisson Chandigarh Zirakpur
Bhangu Farms, Sangrur
Regenta Klassik By Royal Orchid
Ekam Hall, Raikot
Solitaire Banquets, Kapurthala
Hotel International, Gurdaspur
The Royal Retreats, Nawanshahar
Country Inn & Suites by Radisson, Bathinda
Kashmir Gardens, Jalandhar
MarrieVilla Hotel & Resorts, Ludhiana
Hyatt Regency Ludhiana
Radisson Blu Hotel, Amritsar
Casa La Baron, Ludhiana
Hotel Chevron Klassik, Ludhiana
Ramada Jalandhar City Centre
The Grand Lily Resorts, Jalandhar
Hotel A9 Raikot
We are a wedding & pre-wedding photographers based in Patiala (Punjab) – India. We love photography because it provides us to show our creative ideas in the form of photographs, our zest for creative fulfillment and creativity is a major part of our life.
At IRIS Image Studio, Jatinder & Deepa (my Better-Half, Owner & Co-founder of IRIS Image Studio), together, we are mainly into wedding photography and pre-wedding shoots, but we like to go for any challenges. We like to create something that converts ordinary into extraordinary. We blend our style with your style. We always try to catch & feel your vibe, mixed together with some fortune and trust that enables us to create something the best out of it. At all weddings, the magic is always present there, our job is to spot it. Our job is to document unique moments into the highest standards and style that narrates the wedding's true stories & create an essence in photo albums.
Each session of wedding photography is unique and this is something that motivates us and makes us feel the tickle that we love after the many weddings behind us, the day before, and you, our clients, make this our way of feeling photography.
Jatinder Kamboj(Co-founder & Master Photographer), at  IRIS Image Studio, provides professional photography services for weddings, pre-wedding, lifestyle, portraiture & fashion photography services in the region of Patiala (Punjab) & Chandigarh. Jatinder Kamboj (Professional Wedding Photographer) is a community based professional wedding and pre-wedding photography services given to quality portraiture and full wedding coverage. Jatinder Kamboj Photography Studio seeks to provide a service to individuals, couples, and families that emphasizes and enhances the quality of their relationships through photographic imaging.
A big Hope to see you soon!!!
Check out our blog for a complete guide on Punjabi Wedding Customs and Rituals, Wedding Celebrations, everything you need to know about Punjabi weddings.
Keep up to date with latest offerings on wedding photography packages, seasonal discounts, news updates, and other information on JatinderKamboj.com
Our photography services are widely anticipated in multiple domains of photography. Generally, we cover all genres while working with every type of commercial photography, and wedding photography is one of them.
Wedding Photography
Choosing the right wedding photographer is one of the most important decisions you will make. The kind of wedding photography of your important day is about so much more than the treasure itself for a lifetime. A big Hope to see you soon!!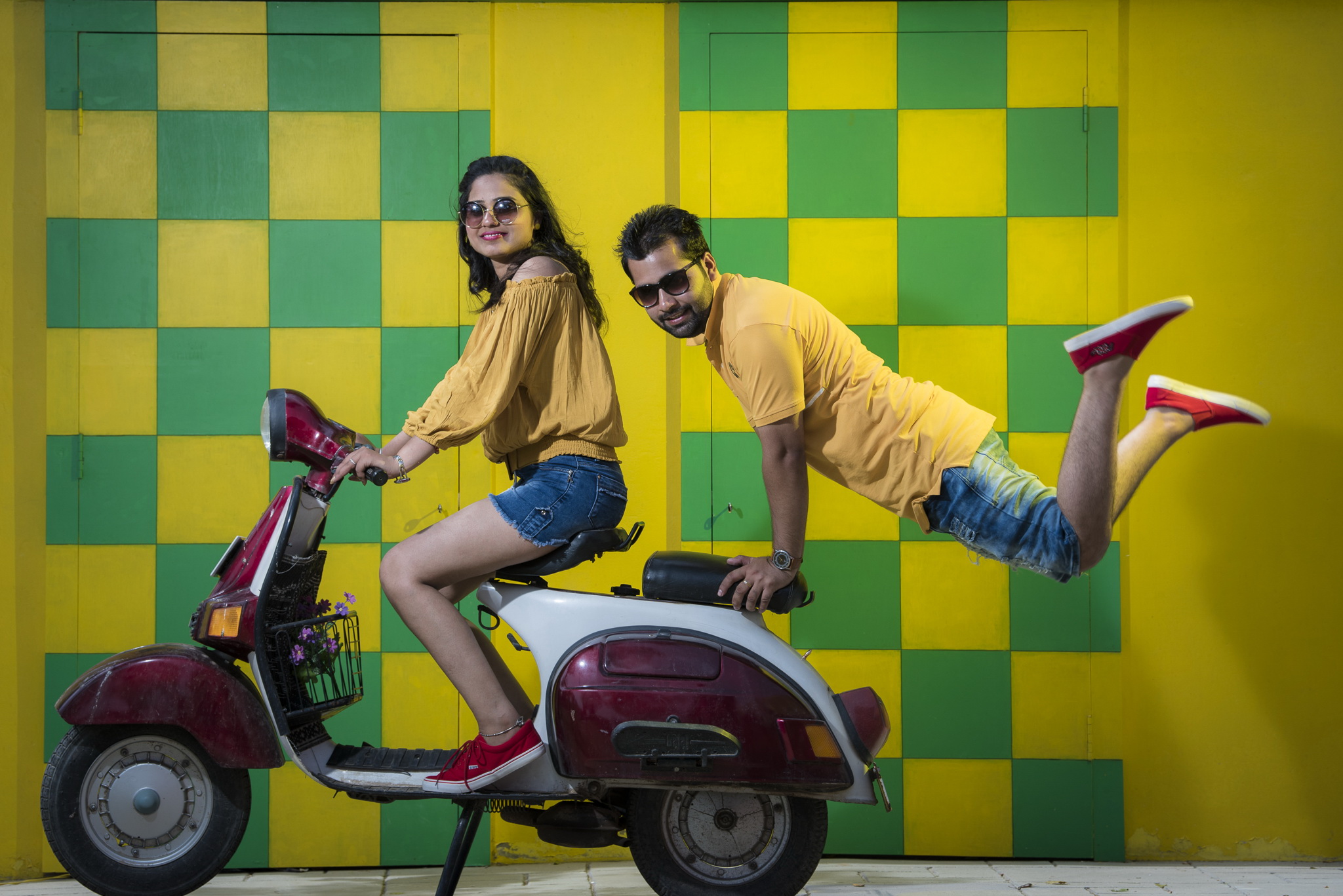 Pre-Wedding Shoot
Pre-wedding shoots (photography) is a very personal thing. Your pre-wedding photography should be as unique as you are. Through the process of a pre-wedding shoot, it allows the couple to get to know each other in a better way.
Beauty Photography
Beauty photography is an extended domain under the genre of Fashion photography. It mainly consists of skin and jewelry, all makeup, and hair products. The commercial use of beauty photography is to promote various products related to skin and jewelry.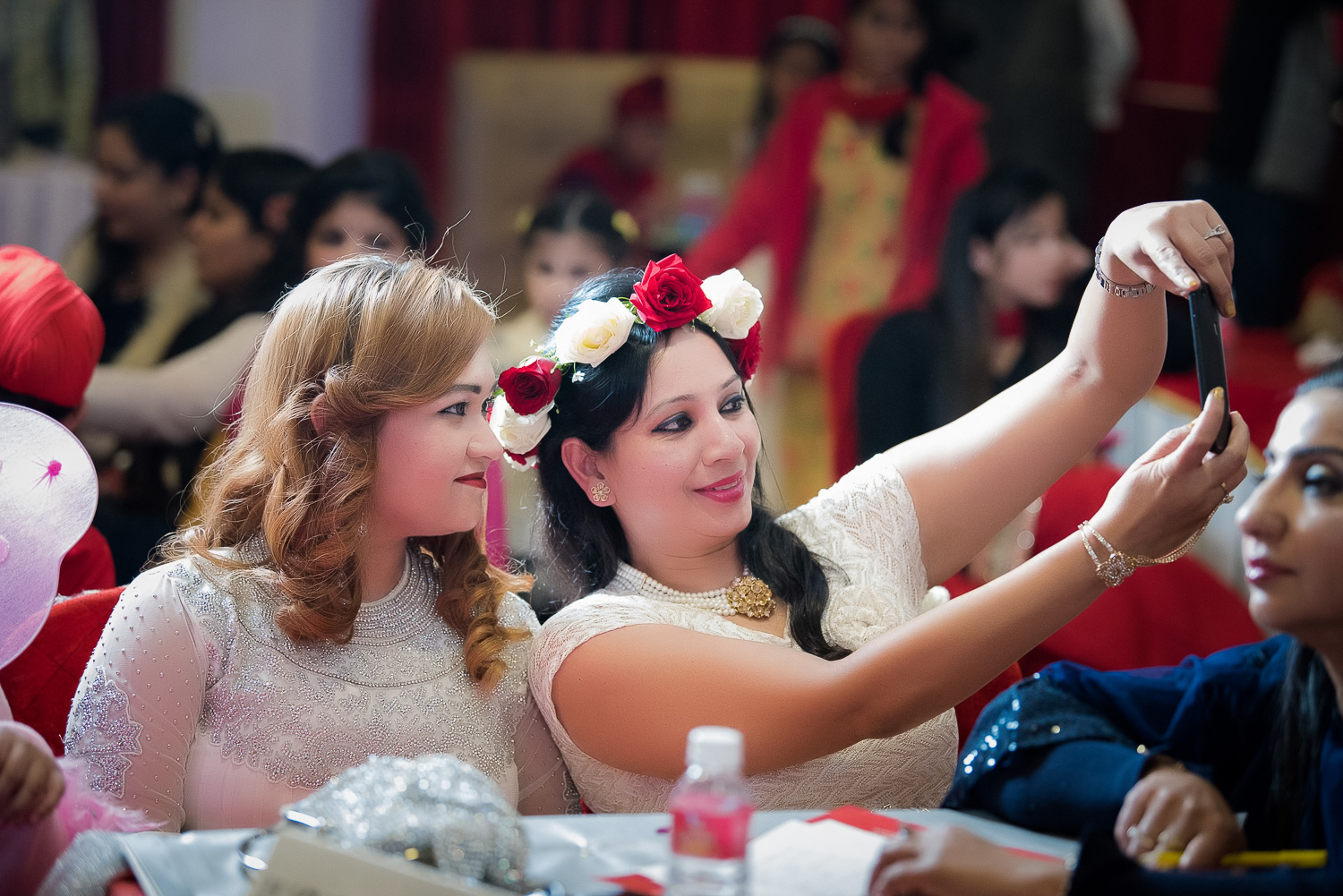 Corporate Events
We cover large corporate events, cover all their guests and interviews to promote corporate lifestyle and occurrences. Corporate events, usually product launch parties,  and consist of a very heavy pressurized environment where you will not get another chance.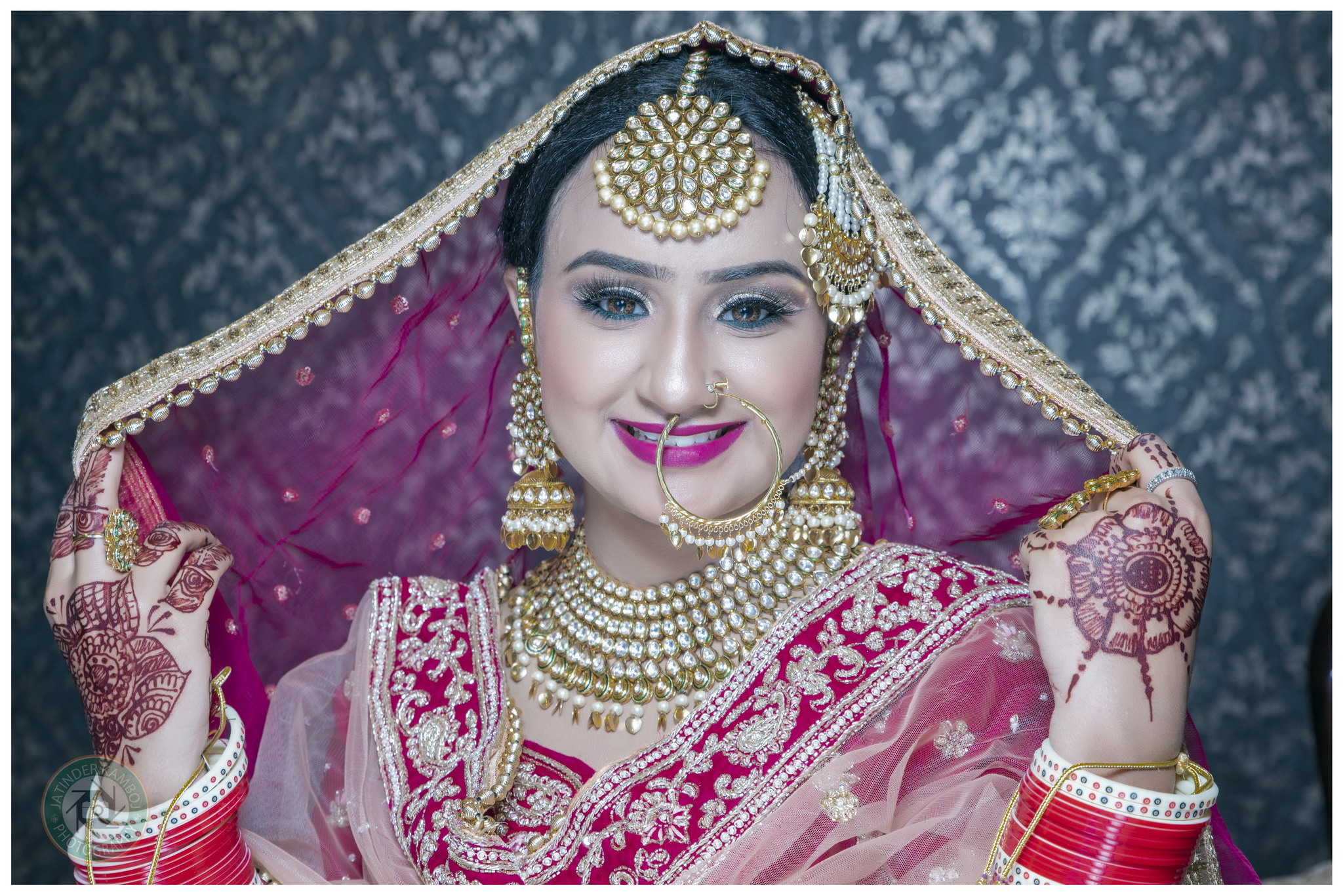 We are making an important impact as a best wedding photographer in Patiala
In most situations, making a decision to choose the right wedding photographer is one of the most important and difficult decisions you will make. The kind of wedding photography of your important day is about so much more than the treasure itself for a lifetime. Through our photography, we try to make photographs not only what are your looks, your makeup, and jewelry but your deep feelings inside, the way you felt, and the way you loved by your family members right there at that moment on that day. The photographs you receive are a document of the time, they will take you back and allow you to live moments and feelings again and again.
Our legacy comes from our prime customers and we have built our trust through our delivery of the finest wedding photography work.
I heard of Mr. Jatinder and we hired him for one of our functions. He is so intelligent in his profession that everyone must meet him at least once. Wedding photography is his forte and he plays with lenses during the shoot. He is so updated with technology that no one can beat his acumen.
Bhawna Ahuja
Had a great experience with Jatin Ji. He had done his duty with perfection and utmost sincerity. He and his entire crew know how to capture memories professionally.  A Bundle of Knowledge in photography. Never seen such a dedicated person in his profession. Wish him all the success in life.
Rahul Deswal
Positive:
 Professionalism,
 Quality,
 Responsiveness,
 Value. I highly recommend Jatinder very knowledgeable in photography, thanks to IRIS. 
Jatinder is an awesome awesome photographer and the educator knows his craft highly recommended. He did a couple of events for me and was excellent !!
Hector L Rivera