The best wedding photographer in Jaipur
About Jaipur, and its Wedding Traditions, Ceremonies, Customs & Rituals, Wedding Photography
Famously known throughout the world as "Pink City" - Jaipur is one of the most visited tourist destinations in India. The Jaipur city was founded by Maharaja Sawai Jai Singh in the 18th century, thus city derived its name from Jai Singh to Jaipur. Jaipur constitutes the most vibrant history in culture and huge natural beauty. That's why it functions as one of the most outstanding tourist destinations of the Rajasthan state, also paving the door to other prominent tourist locations like Jodhpur, Udaipur, and Jaisalmer. While Rajasthani is a major regional language for communication among masses, the local people are well versed with Hindi, which is an official language and English. The name of Pink city came into light when the Prince of Wales visited the place in the 19th century. Due to a major tourist destination, Jaipur hosts some attractive historically important places like:
01 Hawa Mahal - which is one of the most authentic places of Jaipur that attracts people all over the world.
02 City Palace - With the perfect fusion of Rajasthani and Mughal style of architecture, this is one of the most wonderful places in the Jaipur city.
03 Jantar Mantar - This was designed and built to study planetary positions and star movements.
04 Albert Hall - This place is serving as a museum of historically important paintings and old age artifacts.
05 Jaigarh Fort - You can view the entire Jaipur city from this fort.
06 Rambagh Palace - Once serving as the official residence of Maharaja of Jaipur, it is converted into one of the most luxurious hotels in Jaipur.
07 Amber Fort - The fort was built by Raja Maan Singh 1, this is one of the most visited places by tourists in Rajasthan.
08 Birla Mandir - Among many Birla temples located in different cities in India, this temple is also termed as Lakshmi Narayan Temple and looks very interesting at night.
Due to very unique interesting colorful architecture and vibrancy in nature, surrounded by the natural beauty that makes Jaipur one of the most sought tourist destinations in India. Due to its vast heritage art and culture, Jaipur city is very famous for its delicious food and cuisines like Dal Bathi Churma, Gatte Ki Sabzi, Ker Sangri, Pyaz ki Kachori, Ghevar, Mava Kachori, Gajak and many more. You can not resist yourself from the local food whenever you visit this Pink city Jaipur.
The local bazaars are amazing and traditional in nature. You can find handicrafts, hand made clothes, antique jewelry collection, bangles, camel leather accessories, perfumes, ready-made garments, in different bazaars like Johari Bazaar is famous for jewelry, Tripolia Bazaar for carpets and brass-ware, Bapu Bazaar for handicrafts and leather products and Nehru Bazaar for perfumes.
Jaipur city is a city of festivals and fairs. Some important festivals which are celebrated in the city are the Gangaur Festival, Teej Festival, Kite Festival, Elephant festival. Apart from this, Jaipur is famous for education. It is the education hub in Rajasthan state, a major destination to acquire high education. Every year, Jaipur Literature Festival is celebrated in the city which is now considered to be one of the world's most famous literature festivals. Vast celebrities from the world of art and literature participate in this festival every year.
Jaipur is a well-connected city through its International airport, railway junction, and national & state highways. It is around 245 km away from the National capital, Delhi.
Weddings in Jaipur are considered to be the most vibrant wedding celebrations in India. Basic wedding rituals and customs are almost the same across every kind of community, but two communities that are most sought in the region are Marwaris and Rajputs. The procession of weddings among them is almost the same, but you may find slight differences in customs and rituals among Marwaris and Rajputs. Marwaris are considered to be the biggest business community in India, who hails from the Marwar region, a southwest region of Rajasthan.
Among Marwaris, the common celebrations of their rituals are Sagai, Ganapati Sathapana, Graha Shanti, Pithie Dastoor, Sangeet or Mehfil, Mahira Dastoor, Janeu, Palla Dastoor.
Marwari grooms generally wear churidar pajama along with Achkan and can be don with sherwani over it. Groom generally ties a turban over its head which is held by a piece of traditional jewelry called Sarpech. Groom also wears a necklace made of pearls or gold. Groom also carries a sword which he supports on a Kamarbandh tied around his lower abdomen area. The bride wears generally Lehenga Choli, most of the time in red color, the Lehngas often made up of heavy work of beads and gold threads, The bride pairs her Lehnga Choli with an Odhni, which is also equally heavy, opaque in nature and decorated with heavy work of stones and beads. As the bride covers her face with Odhni throughout the wedding processions. The bride also wears heavy jewelry with her wedding outfit decorating all body parts. On the forehead, the Rakhi is worn. A diamond dotted neckband to be born around the neck. Choodiare and Bajuband are other arm ornaments made with gold and expensive stone. Bichhia is the toe-ring and Nath is the nose ring. Brides normally wear typical jewelry known as Borla on her forehead which is similar to Mangtika. All the jewelry is made of gold, but often not always supported by Jadau, Meenakari and Kundan work which is a specialty in the Marwar region.
Jaipur is a city famous for its grandeur forts and palaces. These wonderful royal piece of art and unique architecture are now easily available to celebrate your biggest day in your life. Here, I have shortlisted 20 best places available in Jaipur to celebrate your big wedding day. The best season to celebrate your big day is winters. If you are considering yourself lucky enough, you definitely have your big wedding day in the Pink city - Jaipur.
The top 20 wedding venues in Jaipur city -
Pride Amber Vilas Resort
ITC Rajputana
Taj Jai Mahal Palace
Fairmont Jaipur
Samode Palace
Chomu Palace
Oberoi Rajvilas Palace
Rambagh Palace
Le Meridien
Alsisar Haveli
Raj Palace
Jaigarh Fort
Clarks, Amer
Mansingh Palace
Jaipur Marriott
Shiv Vilas
Gold Palace
Park Inn
The Lalit
Lebua Resort
We are a wedding & pre-wedding photographers based in Patiala (Punjab) – India. We love photography because it provides us to show our creative ideas in the form of photographs, our zest for creative fulfillment and creativity is a major part of our life.
At IRIS Image Studio, Jatinder & Deepa (my Better-Half, Owner & Co-founder of IRIS Image Studio), together, we are mainly into wedding photography and pre-wedding shoots, but we like to go for any challenges. We like to create something that converts ordinary into extraordinary. We blend our style with your style. We always try to catch & feel your vibe, mixed together with some fortune and trust that enables us to create something the best out of it. At all weddings, the magic is always present there, our job is to spot it. Our job is to document unique moments into the highest standards and style that narrates the wedding's true stories & create an essence in photo albums.
Each session of wedding photography is unique and this is something that motivates us and makes us feel the tickle that we love after the many weddings behind us, the day before, and you, our clients, make this our way of feeling photography.
Jatinder Kamboj(Co-founder & Master Photographer), at  IRIS Image Studio, provides professional photography services for weddings, pre-wedding, lifestyle, portraiture & fashion photography services in the region of Patiala (Punjab) & Chandigarh. Jatinder Kamboj (Professional Wedding Photographer) is a community based professional wedding and pre-wedding photography services given to quality portraiture and full wedding coverage. Jatinder Kamboj Photography Studio seeks to provide a service to individuals, couples, and families that emphasizes and enhances the quality of their relationships through photographic imaging.
A big Hope to see you soon!!!
Check out our blog for a complete guide on Punjabi Wedding Customs and Rituals, Wedding Celebrations, everything you need to know about Punjabi weddings.
Keep up to date with latest offerings on wedding photography packages, seasonal discounts, news updates, and other information on JatinderKamboj.com
Our photography services are widely anticipated in multiple domains of photography. Generally, we cover all genres while working with every type of commercial photography, and wedding photography is one of them.
Wedding Photography
Choosing the right wedding photographer is one of the most important decisions you will make. The kind of wedding photography of your important day is about so much more than the treasure itself for a lifetime. A big Hope to see you soon!!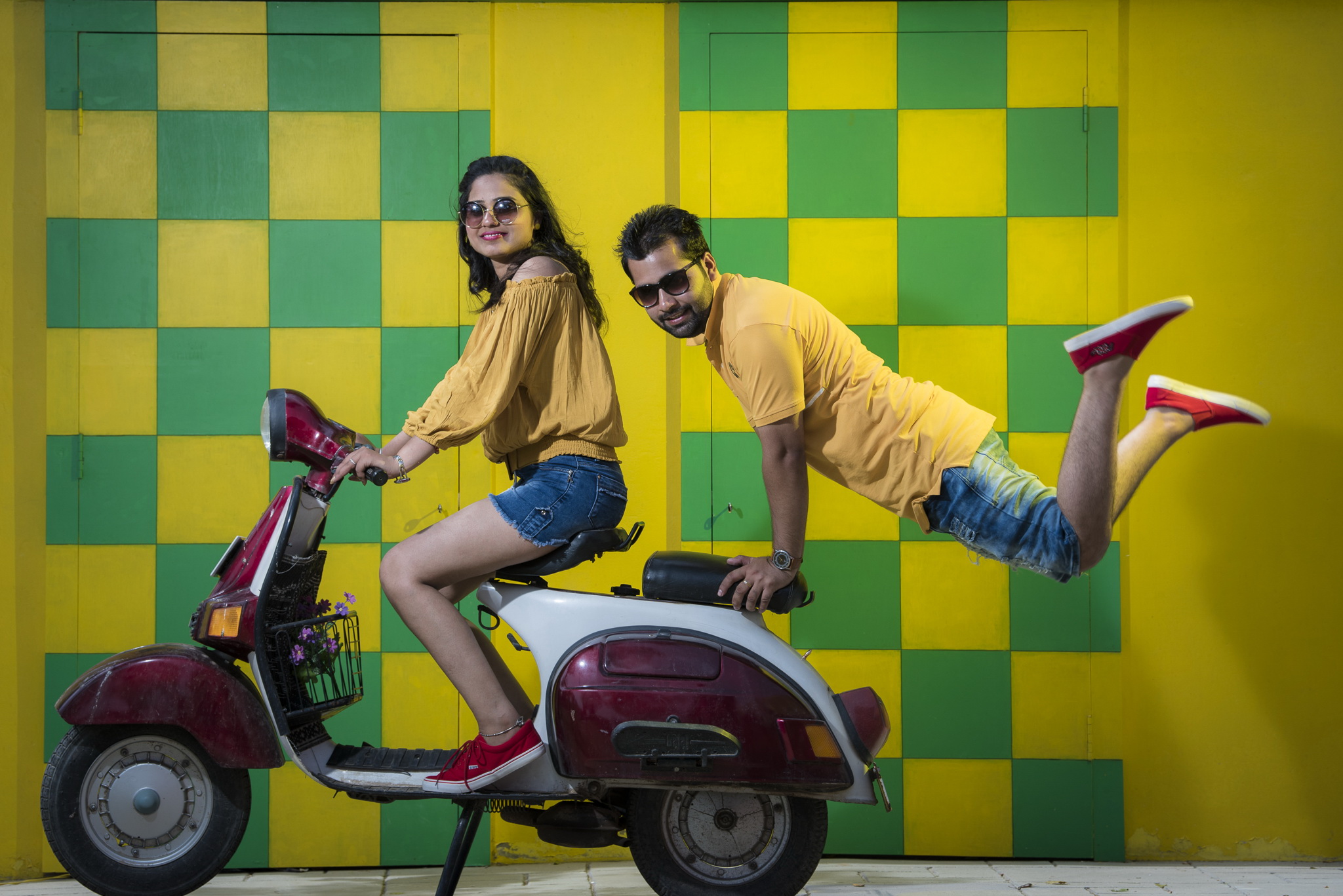 Pre-Wedding Shoot
Pre-wedding shoots (photography) is a very personal thing. Your pre-wedding photography should be as unique as you are. Through the process of a pre-wedding shoot, it allows the couple to get to know each other in a better way.
Beauty Photography
Beauty photography is an extended domain under the genre of Fashion photography. It mainly consists of skin and jewelry, all makeup, and hair products. The commercial use of beauty photography is to promote various products related to skin and jewelry.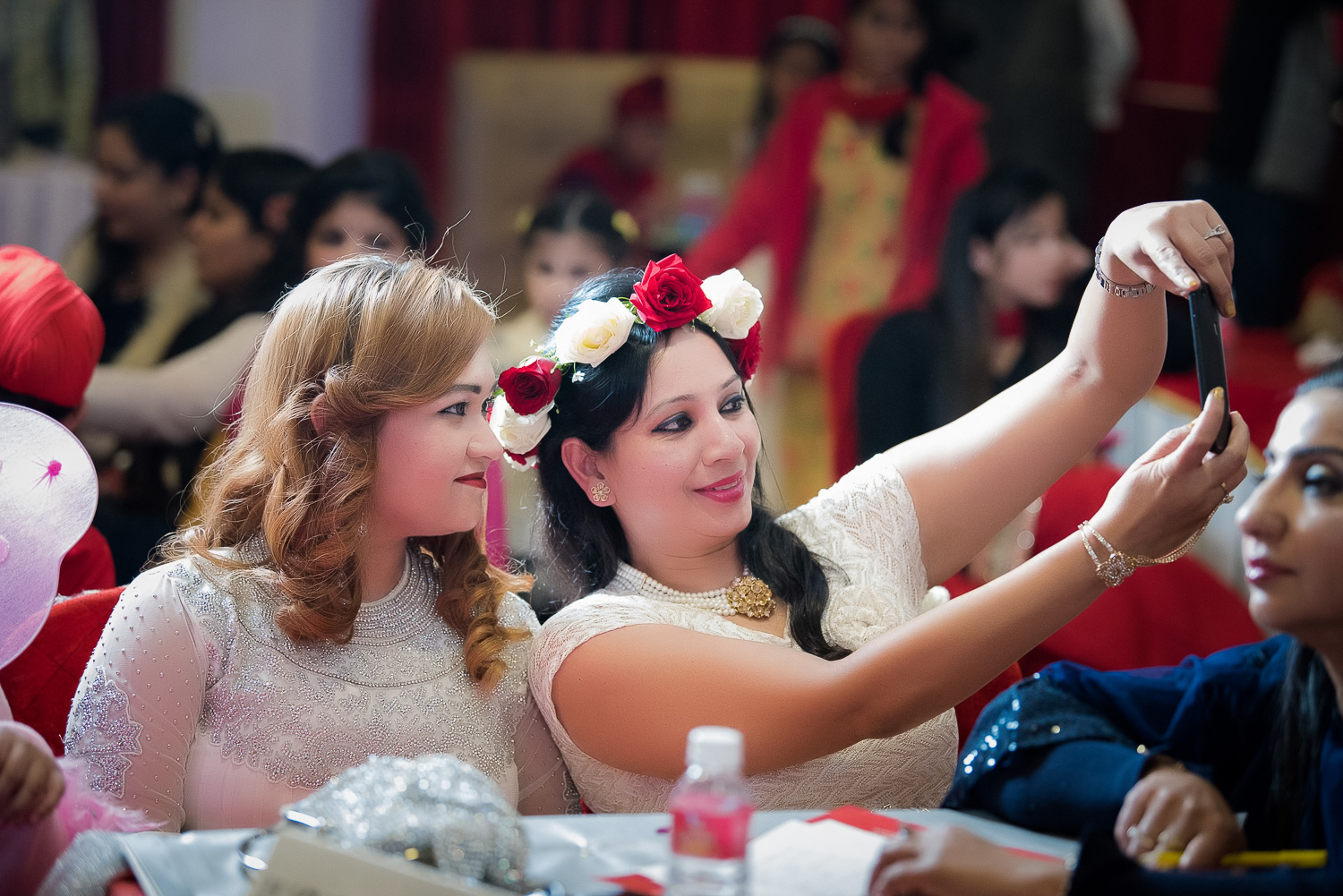 Corporate Events
We cover large corporate events, cover all their guests and interviews to promote corporate lifestyle and occurrences. Corporate events, usually product launch parties,  and consist of a very heavy pressurized environment where you will not get another chance.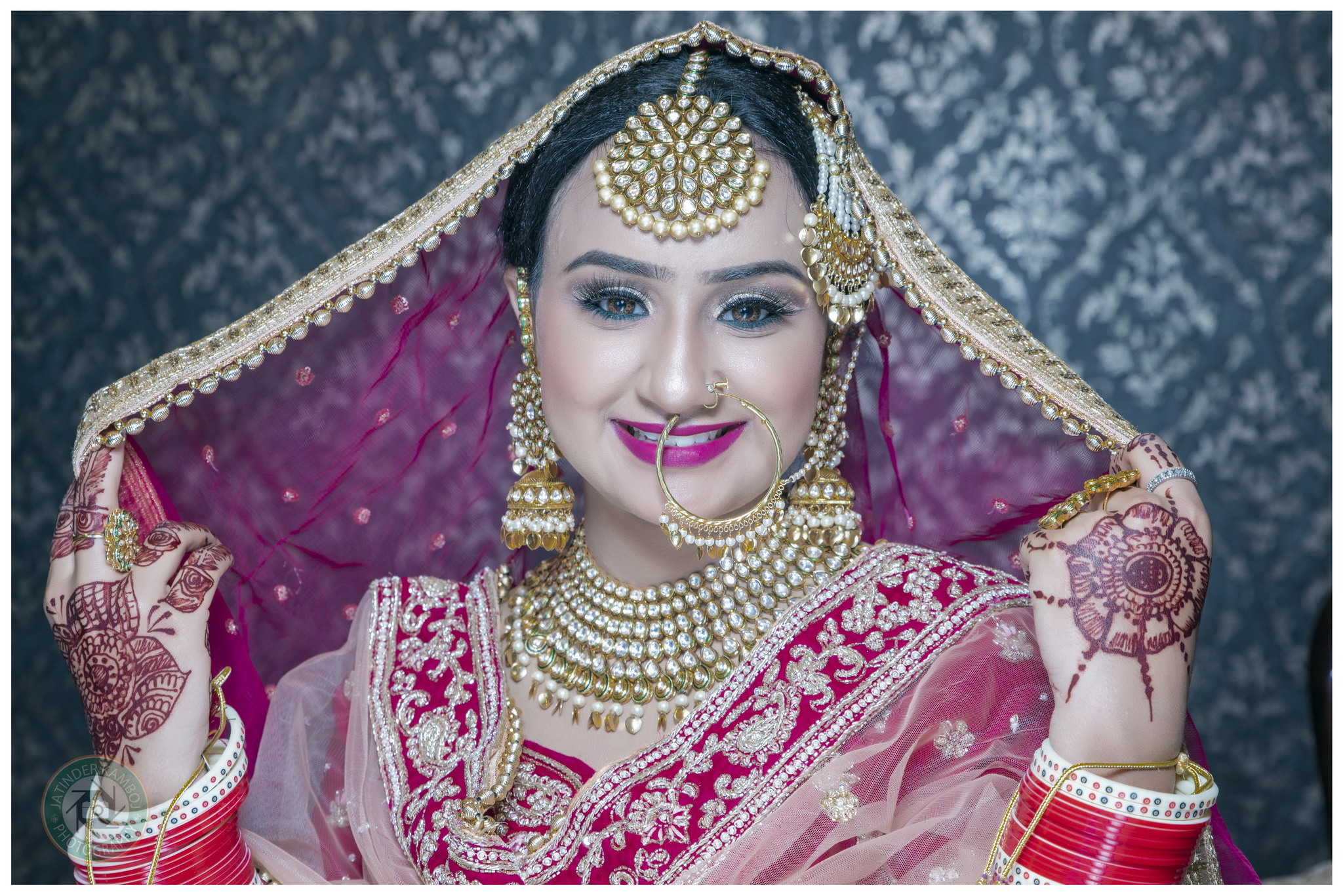 We are making an important impact as a best wedding photographer in Patiala
In most situations, making a decision to choose the right wedding photographer is one of the most important and difficult decisions you will make. The kind of wedding photography of your important day is about so much more than the treasure itself for a lifetime. Through our photography, we try to make photographs not only what are your looks, your makeup, and jewelry but your deep feelings inside, the way you felt, and the way you loved by your family members right there at that moment on that day. The photographs you receive are a document of the time, they will take you back and allow you to live moments and feelings again and again.
Our legacy comes from our prime customers and we have built our trust through our delivery of the finest wedding photography work.
I heard of Mr. Jatinder and we hired him for one of our functions. He is so intelligent in his profession that everyone must meet him at least once. Wedding photography is his forte and he plays with lenses during the shoot. He is so updated with technology that no one can beat his acumen.
Bhawna Ahuja
Had a great experience with Jatin Ji. He had done his duty with perfection and utmost sincerity. He and his entire crew know how to capture memories professionally.  A Bundle of Knowledge in photography. Never seen such a dedicated person in his profession. Wish him all the success in life.
Rahul Deswal
Positive:
 Professionalism,
 Quality,
 Responsiveness,
 Value. I highly recommend Jatinder very knowledgeable in photography, thanks to IRIS. 
Jatinder is an awesome awesome photographer and the educator knows his craft highly recommended. He did a couple of events for me and was excellent !!
Hector L Rivera